Experience the impact of the Weight Loss, God's Way program and discover how to use your faith to transform every aspect of your life, including your health.
Currently Available Course(s):
FREE BOOKLET
Enter your details below to get a free copy of "3 Steps to Overcoming Emotional Eating" by Cathy Morenzie plus be added to her weekly newsletter on weight loss for Christians.
Join over

4

00,000 Christian Woman
just like these

joyful,

rejuvenated

and

confident ladies

...
I went from a size 26 to a size 14!

"In January I was wearing a size 26. This weekend my daughter took me shopping for an outfit for my birthday. I got into a size 14. I never dreamed I would see that size again. God is good. Today is my birthday. I have no desire for a cake.

Janet Mullins
Weight Loss, God's Way is tremendously powerful.

I lost 77 pounds and counting.

Melissa Valenzuela
"RENEWED"

When I started WLGW, I was in the middle of a national weight loss program and failing at it… again! The challenge helped me to shift my focus from points, food, and the number on the scale to God. i am a child of God and He wants to help me on this journey. I feel renewed with my convictions focused in the right place. Ready for the next step!
Reach Your Goals
The Weight Loss, God's Way Program gives you access to virtual, live online courses, devotionals and challenges each month and live group training that teaches you how to lose weight and develop consistency without feeling overwhelmed, while learning how to trust God with this process.
We provide you with a done-for-you, step-by-step process.
Since 2008 - Nearly  500,000 Blessed
So glad you stopped by Weight Loss, God's Way!

If you want to stop the painful cycle of guilt & shame that prevents you from achieving your health and lifestyle goals, you've come to the right place.

Finally there's a way to stay motivated and committed that's not just about "diet and exercise."

It's about being in a supportive community of other Christian-minded women coming face to face with the same limiting beliefs, painful pasts and overwhelming temptations that drain them – BEFORE they even think about hitting a gym. But…

Now there's help and it doesn't take you away from home, work or family. With this convenient, easy-to-access, online program you can participate and learn from anywhere, anytime!

All you need is internet access and a browser. Attend fun live coaching calls or enjoy all the recordings you want, whenever you want, to replay and review, again and again.

You're guaranteed to feel more energy and build your self-esteem as you experience God in a whole new way. Be stronger in your Body, Mind & Spirit by experiencing Weight Loss, God's Way when you enroll today.
I joined the Weight Loss, God's Way Academy in January. Through the Academy courses I was able to focus on changing my daily routine by adding simple habits, such as intentionally moving my body more and eating more fruits and vegetables, but of utmost importance, I am now equipped with the tools to help me turn away from food when faced with problems that only God was meant to fix. Applying the lessons, I lost 34lbs in three months and in the process grew much closer to God. I am forever changed because of the guidance and support of the WLGW Program, and I am grateful beyond words.
Do you believe that:
Your body is God's temple?
When you grant God access, He will take control of your body and your life for His purpose? We believe that too. Join over 300,000 Christian women who have experienced the impact of the Weight Loss, God's Way program and have discovered how to use their faith to transform every aspect of their life, including their health.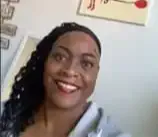 "I absolutely Love the challenge. It helped me to really get down to embrace what it means to submit my weight to the Lord & my responsibility in doing so."​
I grew so much emotionally & spiritually. I absolutely ❤️ the Praise & Worship element of the program, the accountability partner & the support from Michele & Amy! I was able to release 4.4 pounds... which was truly God's grace because I chose not to weigh myself until the last day of the program. I did this because I did not want to be so fixated on the scale that I missed the most important aspect of the program…listening to & for the Holy Spirit & following God's Heart. My desire was to truly draw nearer to God in the process & to trust the process. The process definitely was not easy…but once I submitted, the yoke became easier & the burden lighter. I'm sooo extremely grateful for this program & the support it offers. I cannot wait to start Breakthrough! Thank you Cathy for creating such a life-changing experience for me.
"I am so very glad I said yes. Being able to focus on God and letting Him lead you in the right direction and leading thou to surrender things that he helps you uncover"
Cathy gives you the stepping stones to help guide you. With these challenge I released 10 lbs just extra bonus for submitting and following through on the goals that I set up. Thank you everyone for your support. - ELEANOR MARIANO
'Absolutely Transformative"
We all enroll in this course to lose weight but it is SO much more than that! This course opens your heart to God and your mind to the WHY behind your poor health habits. And yes of course you lose weight along the way too! I am a busy mom, a veterinarian, and I learned to MAKE TIME for my health and for my spiritual needs in the Lord. I have never felt the Lord's presence as much as I do after taking this course! EVERY WOMAN NEEDS THIS COURSE REGARDLESS OF SIZE!!
Imagine…
~ Never stressing about your weight again.
~ Living life each day not feeling self-conscious about what you're wearing or comparing yourself to every other woman you see.
~ Not 'squeezing' into your clothes or not feeling like you have to wear 'fat' clothes all the time.
~ No longer obsessing about diets, counting calories, and crazy workouts.
~ Living each day seeing yourself as God sees you.
~ Feeling confident in your own skin and truly feeling beautiful and radiant regardless of your size.
This life is available to you and it's waiting for you in the Weight Loss, God's Way Family. This program has helped motivated women break free and breakthrough all the roadblocks stopping weight loss success while also drawing them closer to Christ which made all the difference. It worked for them and can for anyone – like YOU!
Ready to Lose Weight, and Heal & Strengthen Your Faith?
For years I've seen women start weight loss programs only to quit for one reason or another.
Our program addresses every reason why you quit—lack of motivation, lack of discipline, lack of faith, discouragement, plateaus, etc. We leave no stone unturned!
More importantly, women are drawn closer to God; hear His voice and make the mindset shifts that STICK!
Listen to Members' Results
Their Amazing Results PLUS How They Achieved
What They Couldn't Even Believe Before!
Dear Sister,
My name is Cathy Morenzie, a Christian Health Coach and Personal Trainer for over 35 years.
I've created the Weight Loss, God's Way program with a simple 5-Step Process to help you achieve your healthy weight while strengthening your faith in Christ.
To date, over 400,000 women have experienced the WLGW Programs, and in addition to losing weight, ALL of our members boast about their strengthened relationship with God as a result of this program.
It's my life's mission and passion to simplify the overwhelming world of weight loss for you by helping you understand why you do what you do.
Author, Coach, Speaker
"Borrow Our Belief!" You CAN Do it!...
Watch these videos to hear what others have said about working with Weight Loss God's Way
Press play to hear Michele​
Press play to hear Katrina​
Press play to hear Debbie​
Press play to hear Nicola​
Press play to hear Nancy​
GET STARTED & FINALLY ACHIEVE
YOUR HEALTHY WEIGHT, GOD'S WAY​
Get more accountability and support and make new friends in our member's forum and private Facebook group.
Join me live as I walk hand in hand with you and help you get laser focused on your goals.
Let God's Word word transform you from the inside out. It's the only way to permanent change.
Get instant access to our devotionals, courses, and challenges.
My doctors are singing my praises and people whisper to me 'Did you have surgery?'"
Faye Williams